Welcome to End of the Trail Rescue
We have separated End of the Trail Rescue from our parent nonprofit Dream Catcher Therapy Center, Inc. in order to form a separate non-profit that will allow us to focus our entire efforts on horse rescue.
UPDATES & ANNOUNCEMNTS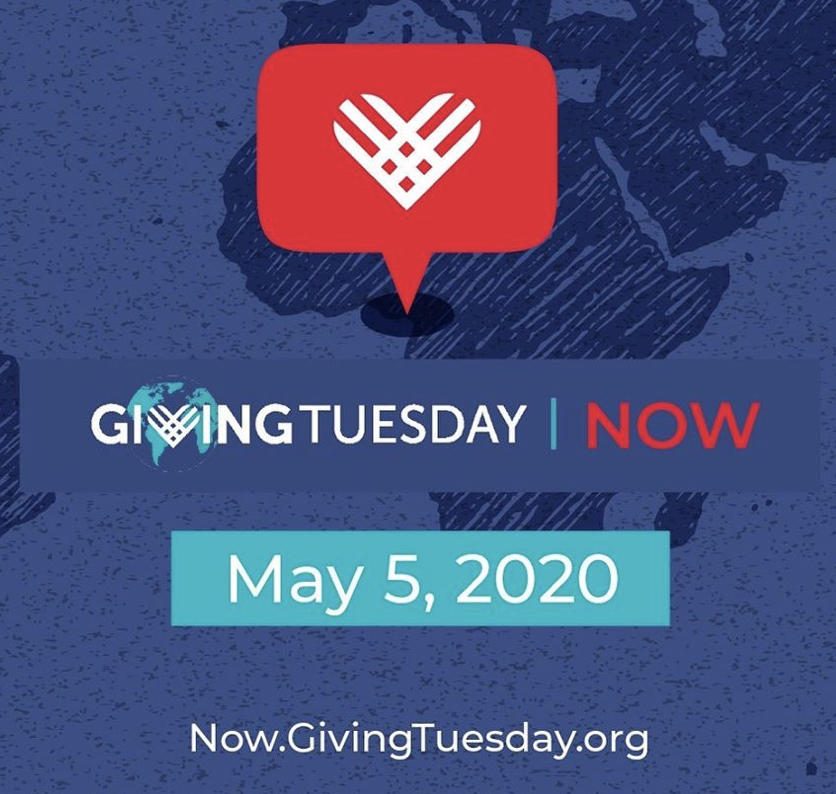 A BIG THANK YOU TO ALL OUR SUPPORTERS!!! ❤️❤️🐴❤️
Thanks to all of you that supported us during the GivingTuesday/Now fundraiser yesterday! We are so grateful to all of you!  We had donations through Facebook and our website.
Thank you -
Lori Slicker Sharp
Vanessa Latrimurti
Audrey Barrett
Victoria Nulty
George Muller
Patty Gabriel
Pamela Auerbach
Michael Rock
Pamela Larsen
Bill Hellman
Vanessa Ivy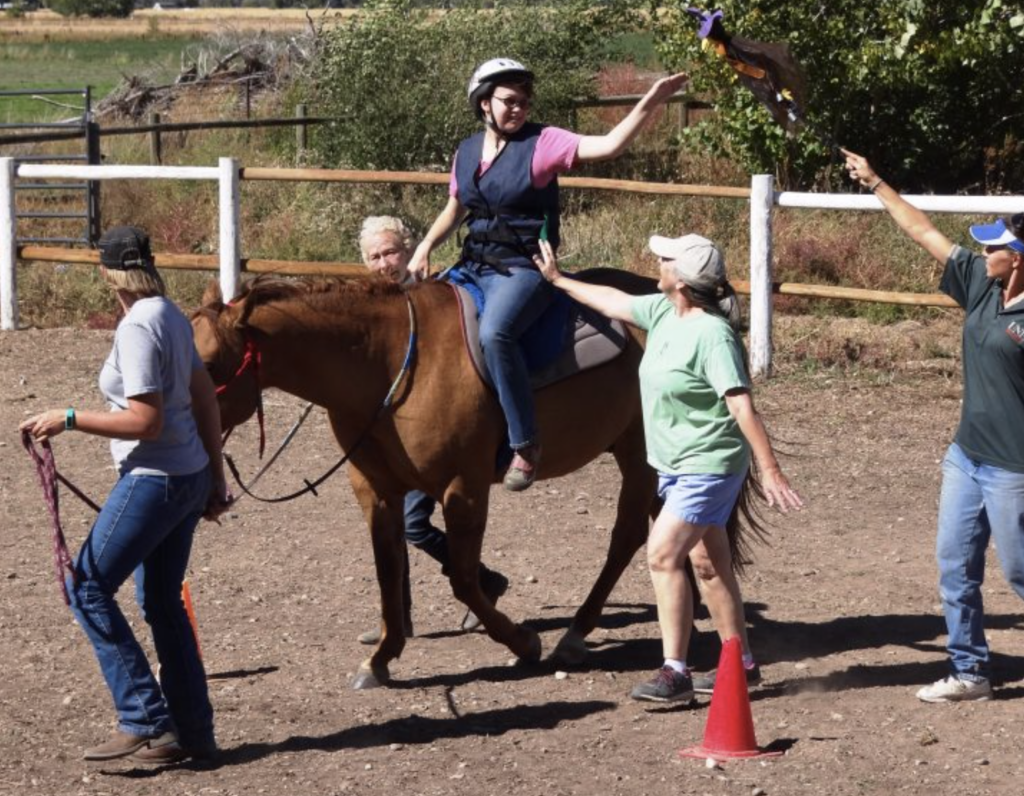 ANOTHER WAY TO HELP 
If you are not in a position to make a donation, we need volunteers to serve as side-walkers and horse leaders for our Hippotherapy program.
Side-walkers - need to be able to support our clients by walking on either side of our client next to the horse. Should be an adult and have the ability to get a client off the horse if necessary.
Horse Leaders - Need to be experienced with horses. Need to know how a horse behaves and help lead the horse with the client on board.
We will train teams of three to work with our clients and our Mental Therapist/Occupational Therapist. We want these teams to stay together and will need their help several times a week for our sessions.  We hope to be able to start up our program in mid to late May -
If you are interested in helping - we absolutely need you!! Not only will you provide an invaluable service to our clients - you will feel a deep sense of accomplishment! Come work in the fresh air with wonderful clients and horses!!
 Please call Kathy at 970-323-5400 or email at info@dctc.org.
---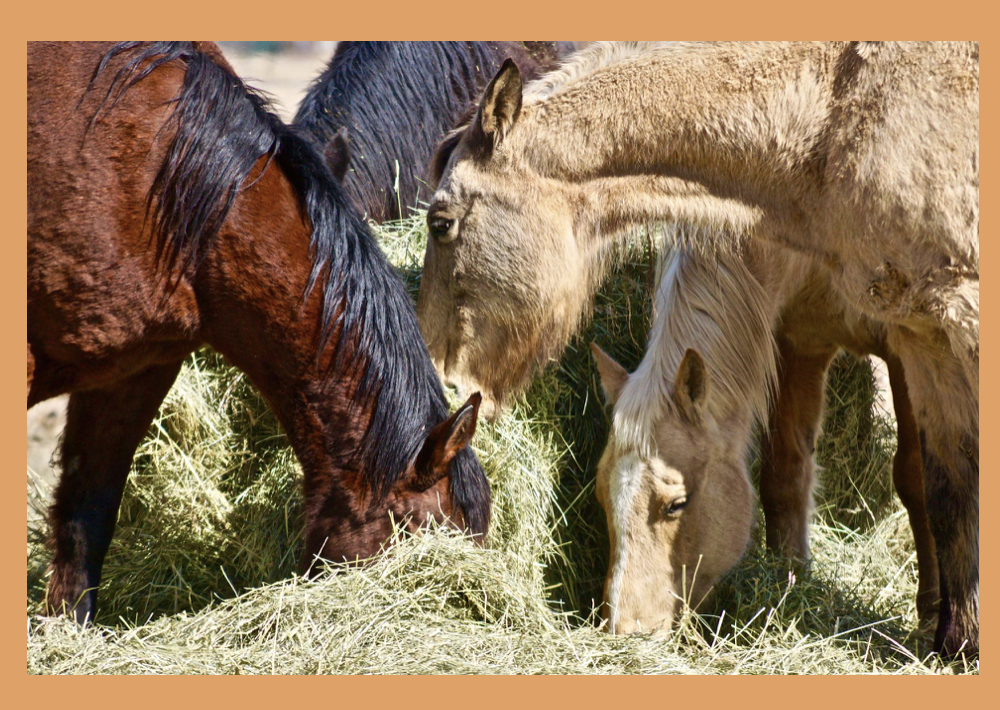 WE ARE HERE TO HELP YOU FEED YOUR HORSES!!!!
We are excited to announce we have received an Emergency Grant through the Colorado Unwanted Horse Alliance to provide HAY to our communities on the western slope!! We plan to be up and running next week with HAY available at no cost!
We want to help those horse lovers that have lost their jobs and income due to the COVID-19 pandemic. What has worried us is the hard reality that in times like these we will see an increase in abandoned and unwanted horses as many are facing financial challenges. We do not want people to be put in the horrible position of taking their horses to auction, slaughter lots or abandoning them.
The hay will be provided by local farmers in the Montrose and Grand Junction areas - this wonderful grant will allow us to help those compassionate horse owners that want to be able to provide hay for their animals and keep them at their current location.
Please give us a call at 970-901-0502 or send us an email at info@eottr.org

THANK YOU CUHA!!!
This Grant will help so many!!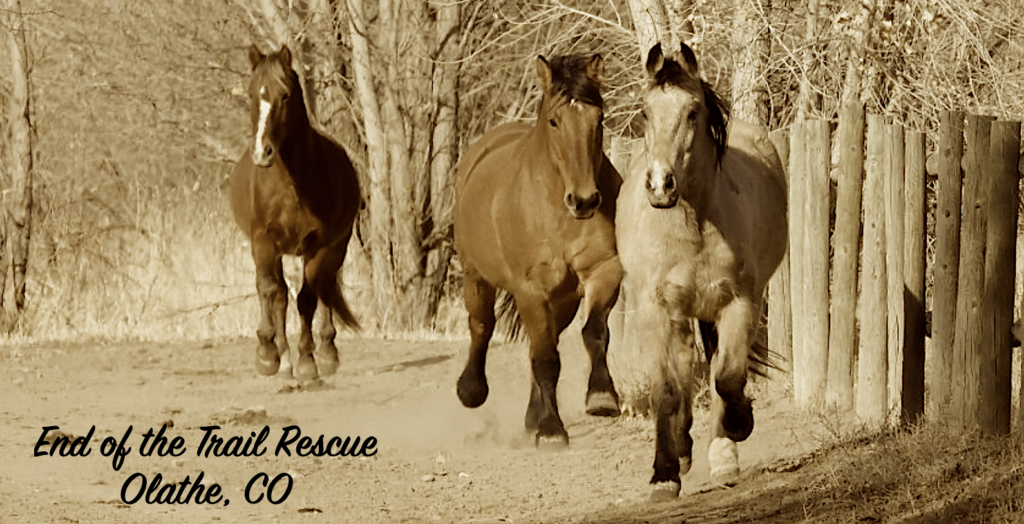 As these difficult and uncertain times persist with the COVID-19 situation we want to check in with all our supporters and horse lovers. We hope you are holding up with all the major changes in your lives.
For most of us our worlds have been turned upside down with the pandemic and we want you all to know we care about each and every one of you. We have heavy hearts with everything going on in our communities and the world. We are filled with gratitude for the numbers of you that have asked how we are doing and what you can do to help during these difficult times.
We want to assure all of you that we are fine at End of the Trail Rescue! We made sure that we had plenty of hay, grain and veterinary supplies for all our horses as the COVID-19 situation began to escalate weeks ago.
What worries us is the hard reality that in times like these we will see an increase in abandoned and unwanted horses as many are facing financial challenges. We want to be able to provide hay, feed and veterinary services to those in our communities that have lost income and are unable to care for their horses - we do not want people to be put in the horrible position of taking their horses to auction and slaughter lots or abandoning them.
We are putting out a temporary fund raising plea.
Our first goal is to provide support to owners so that they can keep their horses at their current location by providing hay, feed and veterinary care, as needed. Our second goal is to make room to house up to 12 additional horses here at the ranch on a temporary basis. We are committed to making this extra effort because we do not want these horses to end up at the sale barn, starved, or heading to slaughter.
If you are in a position to help - please consider a donation today, tomorrow or next week.
We Thank You in advance.
OUR MISSION
End of the Trail offers horses a second chance to be cared for, nurtured and valued. We provide shelter, quality food and humane treatment to horses that have been abused, neglected or unwanted. We also educate the community about animal abuse and how or where to report these situations.
Accomplishing our goals requires diverse activities such as:
Public education and outreach

Horse sanctuary and protection

Medical care and rehabilitation

Equine therapy programs

Pairing horses with humans to foster healing and good mental health
We are in the process of expanding our services and capabilities to meet the growing needs in our area. We want to ensure that we provide for horses and human needs for the foreseeable future and with your help, we can build an amazing legacy for horses and people in need.
How You Can Help
Report Abuse
If you suspect abuse or neglect is taking place, contact us. We will contact law enforcement officials and investigate the situation.
Make A Donation
Your tax-deductible contribution helps care for and rehabilitate horses in need.
Sponsor a Horse
You can also sponsor a horse and see how your donations are making a difference in one animal's life.
Foster or Adopt A Horse
We have horses that are looking for caringindividuals to either foster or adopt them. Offer a horse a second chance at life!
Visit our Center
We would love to show you around the ranch. Call today and arrange a visit!
---
To Give Now Click On any of the Donation Options On The Right.
WATCH THE VIDEO!!!