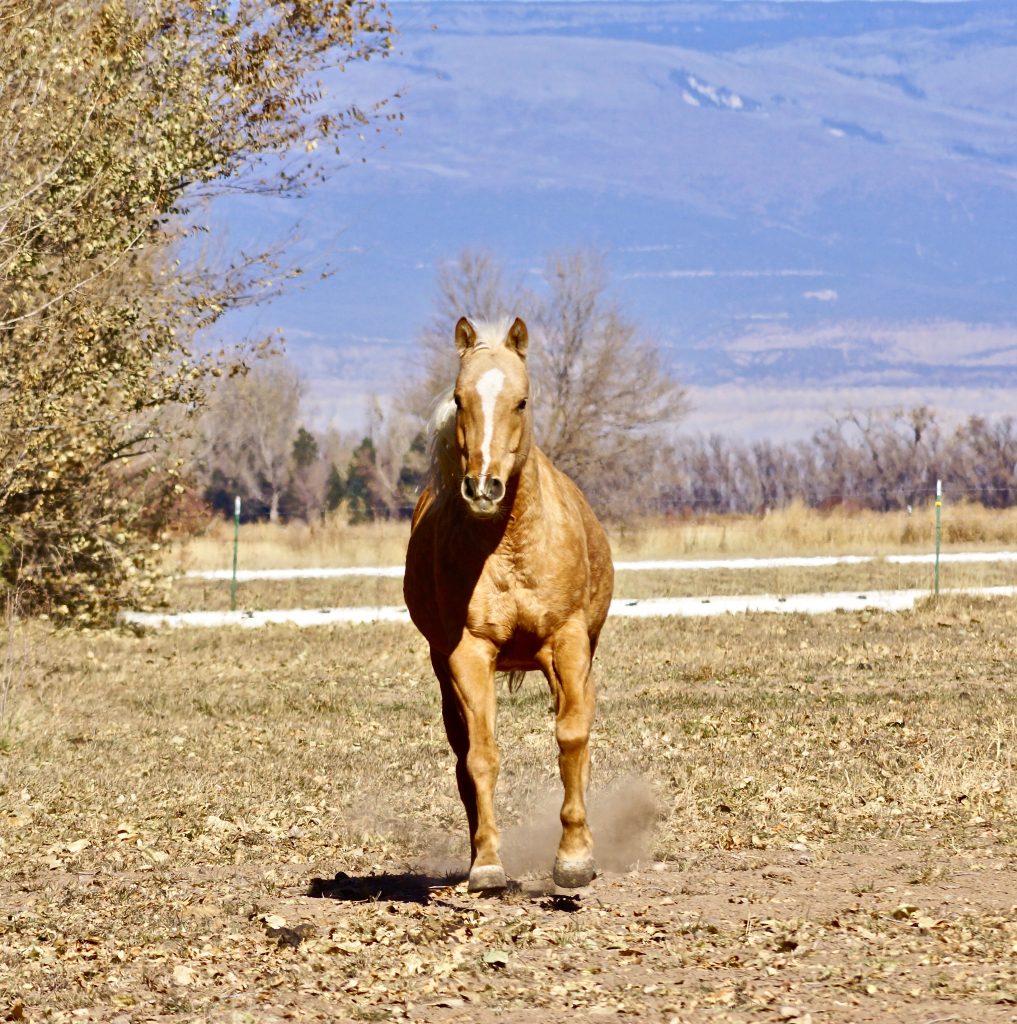 Name:  Annie

Birth Date:

Breed:  Quarter Horse

Age:  4 years

Color:  Palomino

Rideable:  Yes - needs an experienced rider
Annie's Story
Annie is a 4 year old Palomino. She is a gorgeous horse and is in training here at End of the Trail. We went and got her when her owner was tragically killed in a car accident near Olathe.  
Annie had no place to go and her former owner's family lives in Texas and they are unable to bring her to their home.  Annie is safe here with us - she really has no place to go.  We will get her trained and hope to find a home for her in the future.  She will need a very experienced owner - as her training will take some time.  We could really use some financial help with her care and training.
Annie is a healthy, happy young mare that should have a bright future ahead. We are hoping some of you may be able to donate to help with her care here at End of the Trail or offer to sponsor her for the year.
Thank you in advance -