First Steps
First Steps is a new program designed to assist owners of untrained horses. This will be a new program we are starting at our facility, hopefully launching by the end of this year. Our trainers will offer training customized to each individual horses needs at a very affordable price. This training will be offered to both the horse as well as to the owner of the horse.
We have created this program in an effort to reduce the number of horses sold to slaughter each year. We have found that the majority of horses sold to slaughter locally are registered, sound, young animals lacking any kind of training. By providing a solution to the problem we hope to increase horse awareness and decrease horse slaughter in our area.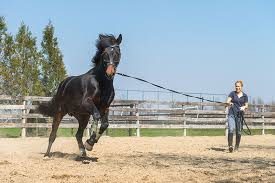 Meet Our Head Trainer
Johnny Leverett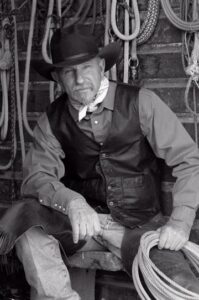 This is one of the best horsemen in the world. Johnny Leverett has been working with horses his whole life and has become part horse himself we think! He understands and communicates with horses in their language and helps people to do the same. We are truly blessed to have him in our community - many do not realize the gem we have in our midst. We highly recommend Johnny Leverett and his horsemanship to all horse owners - whether you have a misunderstanding and "problem" with your horse, or you just want to understand equine behavior and communication better.
Johnny will be managing all of our trainers that will be working with our horses in the training programs and helping horses match with the right owner. The interns are going to get a great solid well-versed foundation from one of the best around. Do not miss your opportunity to get hands on with Johnny Leverett. Our facility is looking to add two more full time trainers that he will personally work with our rescued horses and Mountain Valley Horse Rescue here on the Western Slope.