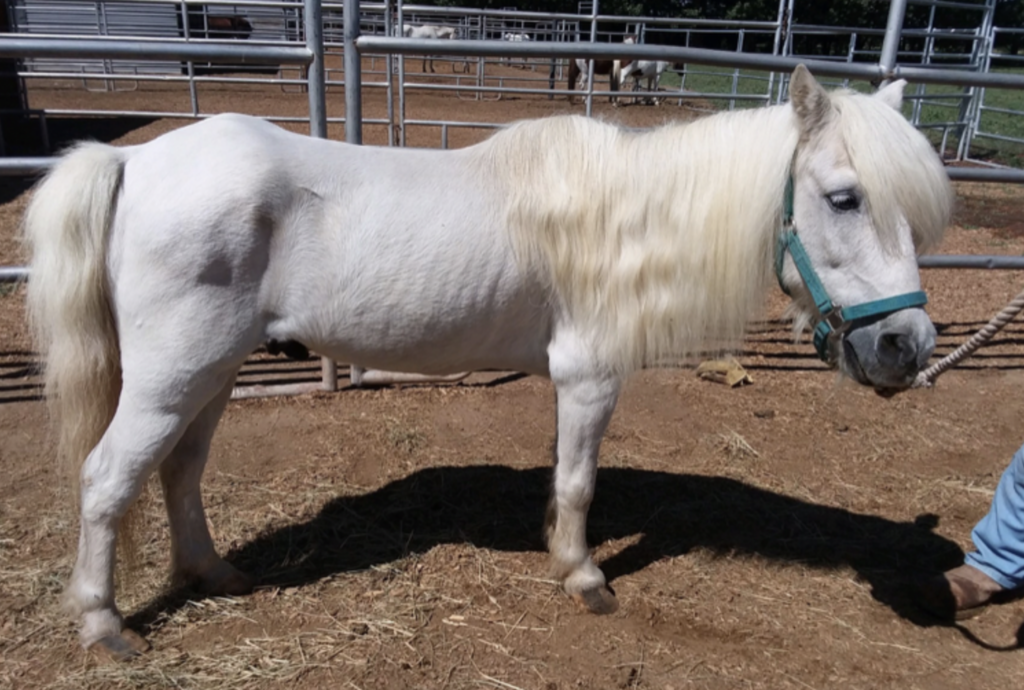 Thank you Ashlynn Powell for Sponsoring Flash!!!
Without the efforts of Animal Control, two horses would have died without intervention. We were able to remove those two horses, Flash being one of them, from a really bad situation, thanks to the tireless work of our Animal Control Officers.
Flash is a white Mini Minature Horse and the owner stated that he was 30 years old and  'looked the way he did because he was old.'  Flash was deemed to be 15 years old after Veterinarian Dr. Judy assessed his condition. Flash had a Body Score of 2, very thin with normal heart, lung and abdominal sounds. Flash has severely overgrown hooves on all four limbs that may result in chronic lameness. It will take time, good feed, good farrier services and veterinary care to get this very sweet little Mini back to good health.
We don't know much about Flash - but are working on getting more information from his sponsor, Ashlynn.  She was his previous owner many years ago -