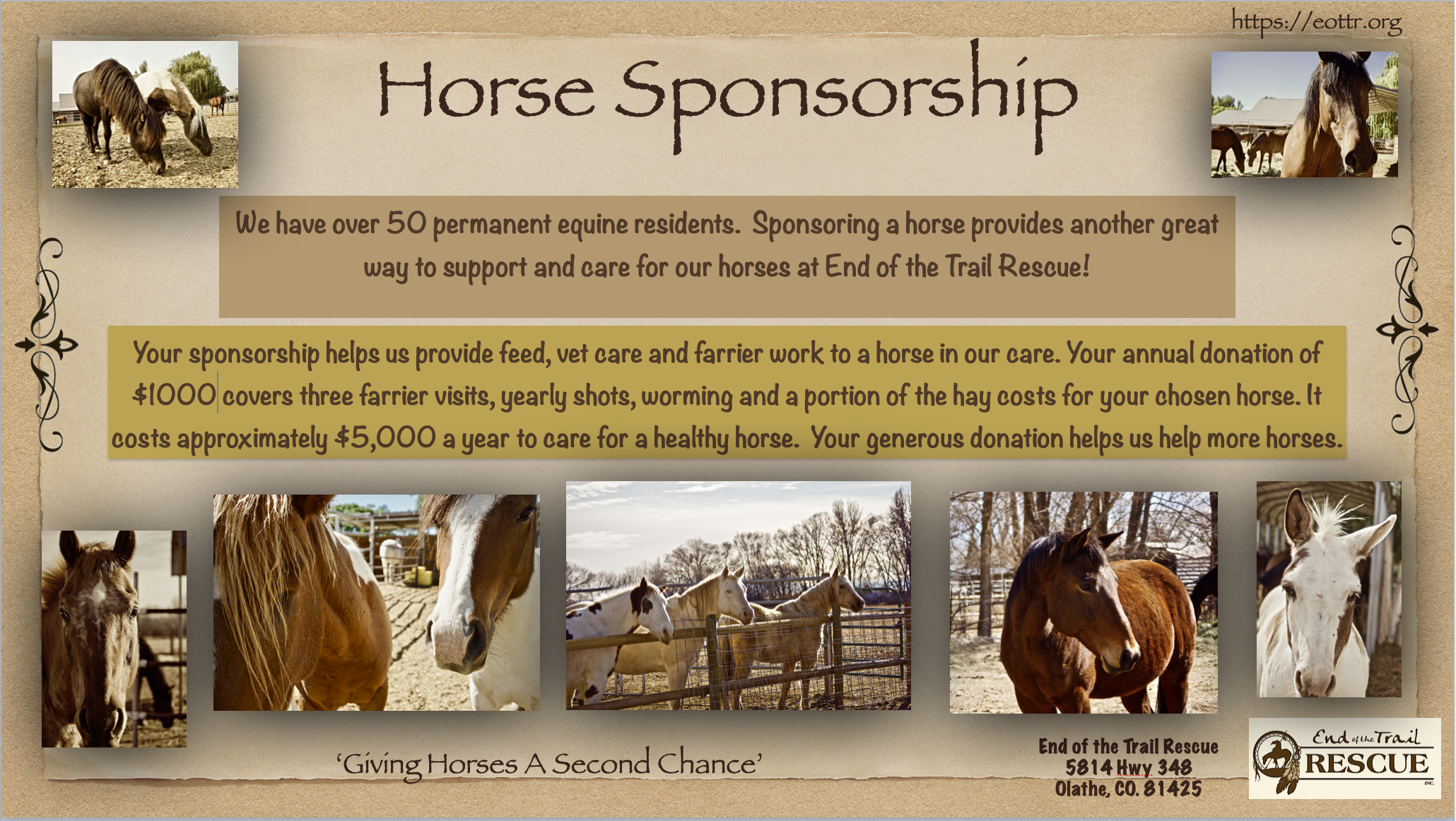 We have over 50 permanent equine residents. Sponsoring a horse provides another great option for the support and help to care for and nurture our horses at End of the Trail Rescue!
Your annual donation of $1000.00 a year covers four farrier visits, yearly shots, worming and a portion of the hay costs for your chosen horse. It costs approximately $5000 a year to care for a healthy horse. Your generous donation helps us help more horses.
For a list of who is looking for sponsorship, please click button below.
Please click on the button to the secure link to submit
your donation to Sponsor A Horse.