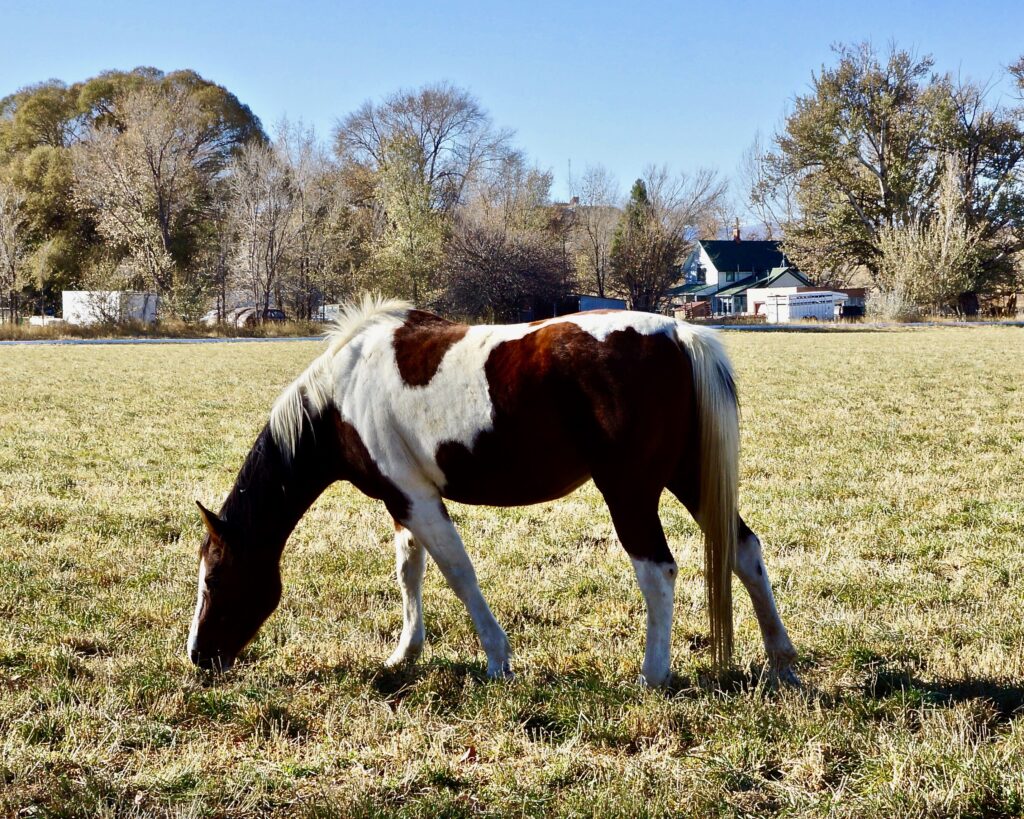 Thank you Anonymous for Sponsoring Cricket!!!
Foster or Adopt Me!
Name:  Cricket
Birthdate:  4/9/2001
Breed:  Arabian, American Saddlebred
Sex:  Mare
Height:  15.5
Color:  Brown and White Pinto
Rideable:  Yes
Cricket is highly trained and enjoys human companionship.  She needs a highly trained, knowledgeable and experienced rider.  She loves to be groomed and get a carrot treat. She is very good friends with Meg and they love to hang out together.  Cricket came to us when her owner became sick. She is a beautiful horse and needs a permanent home.  Come meet Cricket and see this special mare.
[hr]